To be eligible for membership of the NQLC, a person must be an adult who identifies as an Aboriginal, or who is accepted in the community as such. A person must also either permanently reside within NQLC's representative area, or be a member of a Traditional Language or Clan Group within NQLC's representative area.
If you meet the above eligibility criteria and would like to become a member of NQLC, please complete our Membership Form and email to reception@nqlc.com.au.
Membership applications are considered by the Board at the next most convenient Board meeting.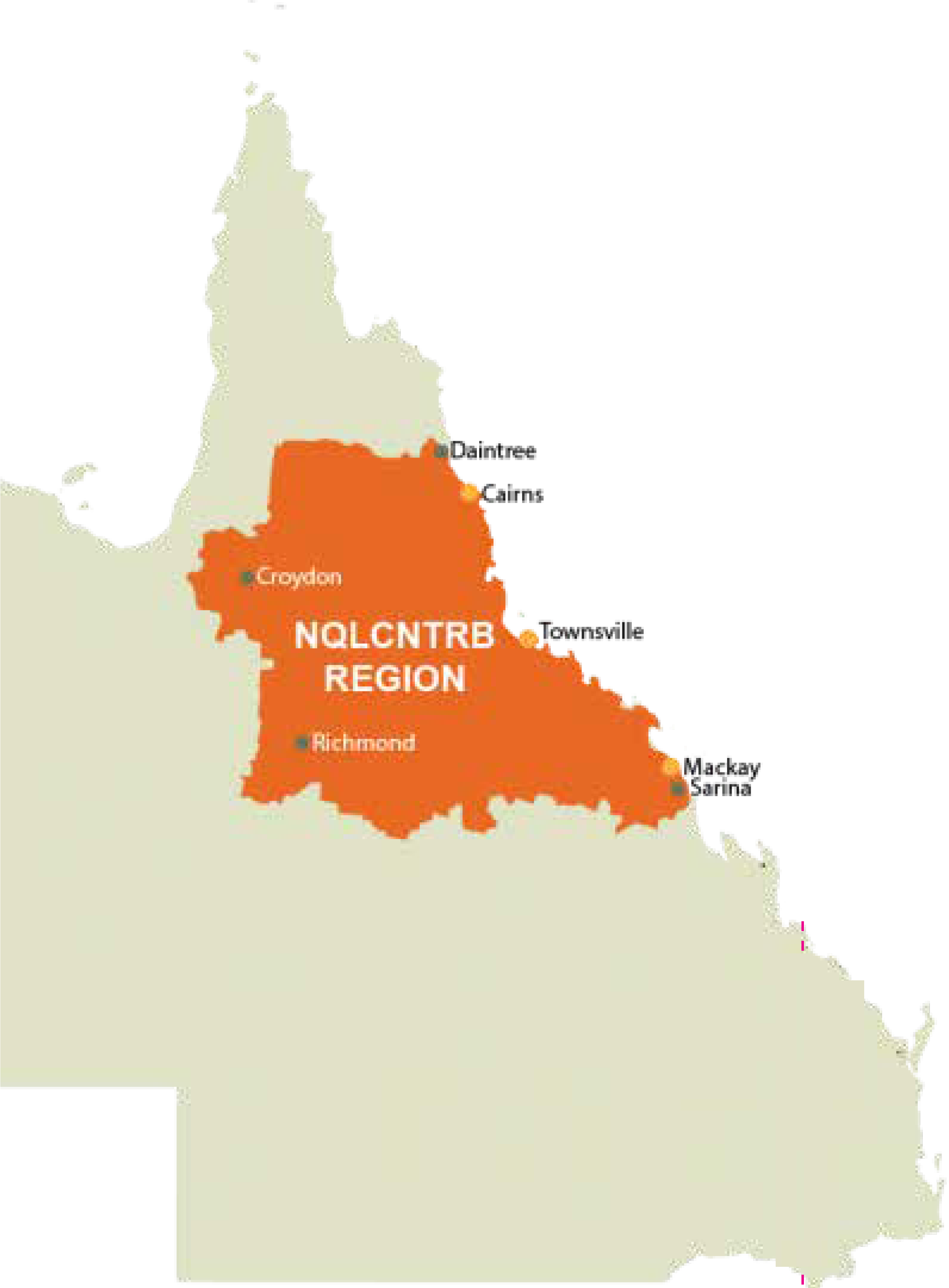 Map of NQLC's native title representative area.
Under the Rule Book, it is the responsibility of members to ensure NQLC has their most up to date contact details. This is for a number of reasons, including ensuring members receive all necessary correspondence, and also because members' eligibility to vote at elections (or stand for election) is determined by the address in which they reside.
Just like PBCs, NQLC is incorporated under the CATSI Act and is therefore required to provide ORIC with their membership role. ORIC publishes this role on its website so if you have any concerns about your name or address being published,please speak to one of the NQLC Legal Officers.
Has your address or contact details changed? If so complete the Change of Address Form and email to reception@nqlc.com.au.