Board Update (2022 Q2)
Board Update
I would like to commence this update by acknowledging the Traditional Owners of country throughout NQLC's representative footprint and recognise their continuing connection to land, waters and culture. I pay my respects to Elders past, present and emerging.
Welcome to the second edition of Message Stick for 2022.
NQLC Board Meetings
At the time of writing, the Board of Directors had two meetings, both held over video conference, on 12 April 2022 and 5 May 2022. In addition to the standing business items, the key objectives of these meetings were to address the director vacancy within the Tully Ward, allocate representatives for 2022 AIATSIS Summit in the Sunshine Coast and the celebration being held for the 30-year anniversary of the Mabo Decision in Townsville.
Tully Ward Vacancy Filled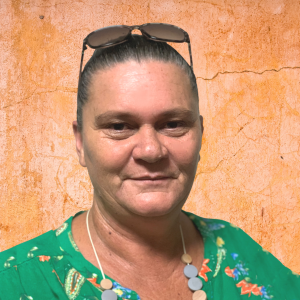 On behalf of the Board, I am very pleased to confirm that Nicole Huxley (pictured) was appointed Director of the Tully Ward. Nicole comes to us with a wealth of knowledge of the Tully/Ingham region, having grown up in the area and retaining her connection into her adult years. Nicole is also across the processes of pre and post native title and currently represents her family group on the Ngrragoonda RNTBC Board in Charters Towers. Congratulations, Nicole.
If you would like to contact your relevant Ward Representative, please phone the NQLC office and they will put you in touch with us.
30 Year anniversary of the Mabo Decision
The 3rd of June 2022 marked 30 years since the High Court judgments of Mabo v Queensland (No.2), the landmark decision that overturned the myth that at the time of colonisation Australia was 'terra nullius' or land belonging to no one. Importantly it was these High Court judgments that inserted native title into Australian law.
NQLC would like to formally recognise the plaintiffs in the Mabo v Queensland (No.2) case, Eddie Koiki Mabo, Father David Passi, Sam Passi, Celuia Mapoo Salee and James Rice. We also wish to acknowledge their legal representatives Greg McIntyre SC, Ron Castan AM QC, and Dr Bryan Keon-Cohen AM QC. We also pay our respects to the families and communities of all the above-mentioned people who must also be recognised for their own work, dedication and support during those years.
Interim CEO, Rhonda Jacobsen and our Townsville staff attended celebrations held over the week, also hosting an NQLC stand on the final day near the Mabo Memorial Monument in Central Park. You can read more about the event in the executive update, but I would like to thank Jake and the NQLC staff for their efforts during the celebration. A special mention also to fellow director Angie Akee and her team at ABIS for their hard work pulling the events of the week together.
2022 AIATSIS Summit (30 May – 3 June 2022)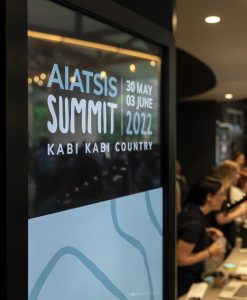 The 2022 AIATSIS Summit was convened in partnership with Queensland South Native Title Services (QSNTS) and was hosted by the Kabi Kabi people on their Country on the Sunshine Coast, Queensland. 'Navigating the spaces in between' was this year's theme. Tablelands Director Kaylene Malthouse and I attended, representing the NQLC.
The annual AIATSIS Summit provides a unique forum for Aboriginal and Torres Strait Islander people, academics, native title stakeholders, legal experts, community and cultural sectors and government about current and future challenges relating to culture, knowledge, governance and more. It's a great opportunity to network and interact with people from all over and provides the opportunity to explore similar challenges being faced and how other groups have overcome them. The AIATSIS Summit combines what was known previously as the National Native Title and National Indigenous Research conferences.
This year's conference provided a kaleidoscope of issues across all aspects of the spectrum. With lots of good presentations and feedback sessions where people could ask questions and have panels provide answers to the questions asked. I found the presentations very informative but was disappointed that the forums highlighted lots of issues, which if you have been in Indigenous affairs for a long time – you would have heard all the standards. Some were new developments and very interesting such as the citizenship one. Below are some of the topics covered throughout the conference:
Education and how it does not work for our mob
Justice system; inequities and injustices; legal status of different cases; citizenship – could an Indigenous person be deported under laws to extradite criminals because they have dual parentage?
Sovereign and constitutional issues, High Court issues and outcomes of different cases
Repatriation issues – from returning ancestors, skeletal remains, artifacts etc (this is something I've been involved in with the return of ancestral remains from Germany and I know many of our groups want to know about their remains held overseas)
Trauma, healing, and suicide issues
Language revival
Accessing historical records
Walking tracks (like the one I'm representing on as Gugu Badhun with the Paluma to Wallaman development)
Native title rights and economic use including renewable energy and carbon credits (Indigenous participation – in my view this is an important development for post-determination economic opportunity, and it is part of my vision for what I can bring to the Land Council's work)
Protecting intellectual property
Sea Country
Governance – ORIC, NIAA, new rule book changes.
I appreciate that as more groups across Australia deal with these kinds of issues, we learn more ways and better ways of how to deal with them ourselves. What I would have liked to see with the people who had gathered was action groups being formed and issues dealt with to a better space. People could have been part of solutions to move forward.
I appreciated meeting lots of new people, Directors Malthouse and Schmider introducing me as Chairperson and networking during the breaks. I met Kado Muir of the National Native Title Council, Cape York Land Council staff, NSW Aboriginal Land Council and South Australia Native Title Representative Body.
Kado made a point of saying he'll be in contact with me given NQLC's membership of the First Nations Heritage Protection Alliance, so this is most welcome. Murandoo Yanner from Carpentaria Land Council and I also took the opportunity to meet, connecting on our work in the Rural Fire Service and traditional burning.
I took note of how QSNTS support Traditional Owners, providing native title services and enhancing their capability to achieve self-determination through exercising native title rights and interests. QSNTS also talk about advocating for reform and improving the native title system, an important pursuit and something I hope for us to be more involved in.
With the new government and their vocal support for First Nations people, there's a lot of hope for change through cultural heritage and recognition, the Uluru Statement from the Heart and the Indigenous Voice to Parliament. I refer you to an article in the National Indigenous Times which I was asked to contribute to: 'What Aboriginal land councils want out of Anthony Albanese's Labor government' by Giovanni Torre (https://www.nit.com.au/what-aboriginal-land-councils-want-out-of-anthony-albaneses-labor-government/).
Board priorities
As we commence the second half of 2022, the Board will be focusing on the corporation's strategic plan for the coming five years. We will also be looking at what opportunities are out there for NQLC, with particular attention to renewable energies, indigenous land use agreements and other economic development prospects.
This concludes the Board Update for the second quarter of 2022. I look forward to providing our next update in September 2022.
Regards,
Richard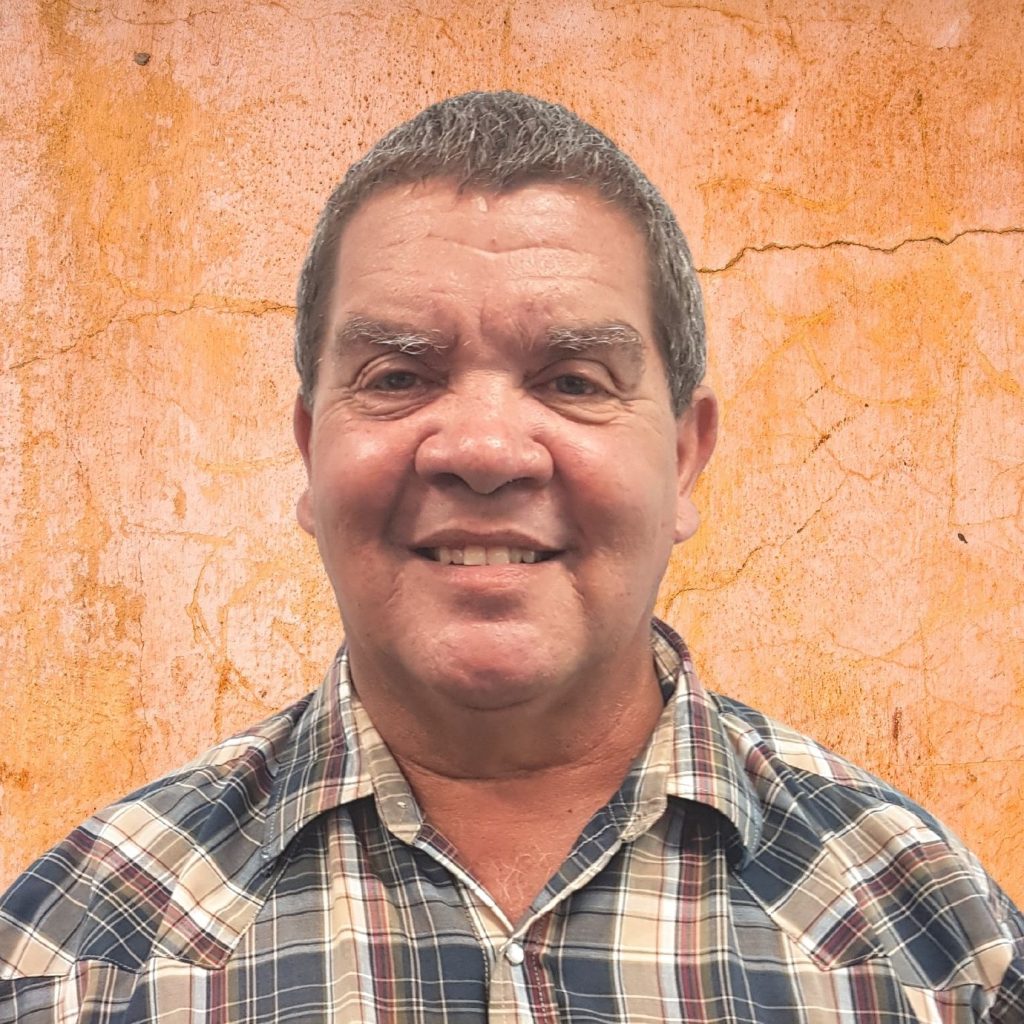 Richard Hoolihan
Chair, North Queensland Land Council