Claims Team Update (2022-Q2)
Claims Team Update
Welcome to the Claims Team update for the second quarter of 2022. The Claims Team, comprising of the Legal and Anthropology Units, continue to work at maximum capacity to progress the active and proposed claims list. A detailed update on the claims work being undertaken can be found later in this article.
RESEARCH
The Claims Team, together with NQLC's independent researchers (Louise Allwood and Pascale Taplin) and independent consultant anthropologists commissioned by NQLC are working on the following research projects:
MULGRAVE RIVER RUSSELL RIVER RESEARCH PROJECT (MRRR)
Research has commenced by consultant anthropologist, Kim McCaul, with the undetermined areas to the south, west and east of Cairns where there are a number of existing determinations, including for Tableland Yidinji, Wanyur Majay, Dulabed and Malanbara Yidinji and Gunggandji and Mandingalbay Yidinji Peoples. The field work has been delayed, due to issues beyond the control of the land council but is ongoing.
PORT DOUGLAS
Research into the Port Douglas area is on hold, as Dr Kenny is prioritising the new proposed Eastern Kuku Yalanji #2 claim.
NORTHWEST REGION
This research project has been commissioned to Dr Natalie Kwok by NQLC. The research area covers a large swathe of country in the northwestern reaches of NQLC's region, where there are no current native title claims or determinations, apart from a non-claimant application by the Strathmore pastoral lease holder (Scott Harris). Natalie has undertaken some fieldwork and will continue to work on the research.
GIYA & NGARO
NQLC has commissioned its independent researcher, Pascale Taplin, to research and consider what additional materials are needed to progress a native title claim for the Giya and Ngaro Peoples in the land and waters of the Whitsunday Islands and adjacent mainland in the Proserpine region.
HELLS GATE DAM RESEARCH PROJECT
NQLC has commissioned consultant anthropologist, Kevin Mayo, and NQLC independent researcher, Louise Allwood, to research each of the Gudjala People (Kevin) and Gugu Badhun People (Louise) as to their asserted native title interests within the footprint of the Hells Gate Dam project area.
If you are a Traditional Owner who asserts native title rights within the footprint of any of the above research projects, and you have not been contacted about the research before now, or wish to speak with us again, we welcome you contacting us, including for the purpose of us arranging for you to be interviewed by the independent consultant or NQLC researcher allocated to the particular research project in which you are interested. You can call us on 1800 814 779 (freecall) or email us at reception@nqlc.com.au.
PREPARING FOR AUTHORISING CLAIM / AUTHORISED CLAIM / EARLY CLAIM
NQLC has two matters in the early stages of a native title claim. These are:
Eastern Kuku Yalanji People have authorised an Applicant to make their second native title claim, being country that is not already determined in their Eastern Kuku Yalanji determination of 2007 or within the Cape York Land Council NTRB area; and
For the proposed Palm Island Manbarra native title claim, an authorisation meeting has been scheduled over two days in Townsville in July, for Traditional Owners to consider whether to authorise an Applicant to make a native title claim on their behalf and to deal with matters arising under the Native Title Act 1993 in relation to the claim. We will be sending a copy of the notice to all the people on the NQLC Traditional Owner database with native title interests in Palm Island and will also arrange for the notice to be publicly advertised. Please keep an eye out for the notices in advance of the meeting!
CONNECTION NEGOTIATION
We have a number of native title claims at the stage of the State considering whether sufficient and credible evidence has been provided to support recognition of native title. The shorthand for this is "connection". The term "connection" refers to a legal test in the Native Title Act which all native title claims must satisfy. Native Title recognition is given to native title groups who can show a connection to their lands and waters through the continuing acknowledgement and observance of traditional laws and customs of the Aboriginal peoples who were on the claimed lands and waters before British invasion. (I note that the Courts have said that there can be some change and adaptation over time of the traditional laws and customs now acknowledged and observed by the group or groups claiming native title recognition.)
The Native Title Act encourages the parties to native title proceedings to seek to negotiate an agreement on connection without this having to be determined at a full trial in the Federal Court and this is the stage currently occupied by the following claims:
Djungan People #5
Muluridji People #3
Gugu Badhun People #3
Cairns Regional Claim Group
Gurambilbarra Wulgurukaba Mada (GW sea claim)
CONNECTION DISPUTED / CONTESTED HEARING MATTERS
NQLC is representing several Gudjala People Indigenous Respondents to contest the northern part of the Jangga People #2 claim area from the Cape River to the boundary of the Gudjala #1 & 2 determinations. Negotiations and mediation about the boundary issue has not resulted in an agreement. The Jangga People #2 Applicant is represented by Dillon Bowers Lawyers.
Unfortunately, a court decision regarding one of the respondents means that the proposed determination in the Gurambilbarra Wulgurukaba People native title will not be proceeding this year, as we had hoped. It is likely that there will now need to be a contested hearing in the matter. Whilst this is disappointing for the applicants, it is part of the process of ensuring that those asserting rights to an area have the opportunity to make their case in court. The timetable to move the matter forward is currently being considered.
EXTINGUISHMENT ANALYSIS & CONTENT OF NATIVE TITLE RIGHTS NEGOTIATION
If the State accepts "connection", and respondent parties also do not dispute this, the matter moves out of the "connection negotiation" stage and into the "extinguishment analysis & content of the native title rights negotiation" stage. We have one matter in this stage:
Jirrbal People #4 native title claim has been split into two parts to allow the area that is not subject to Indigenous Respondent assertions to progress separately. Negotiations are still on foot regarding where exclusive and non-exclusive native title can be recognised.
Wakaman People #3, #4 & #5 negotiations have now commenced with a view to there being a consent determination sometime next year.
That concludes the Claims Team update for the second quarter of 2022. We look forward to updating you further in our next update, due out on the 30th of September. Until then, if you have any questions regarding your claim or would like to get in touch, please call us on 1800 814 779 (freecall) or email us at reception@nqlc.com.au.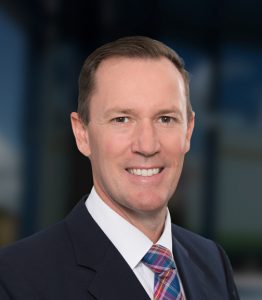 Nigel Harris
Acting Principal Legal Officer (for the reporting period), North Queensland Land Council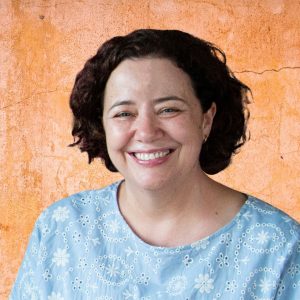 Susan Walsh
Deputy Principal Legal Officer, North Queensland Land Council