Claims Team Update (2022-Q1)
Claims Team Update
Welcome to the Claims Team's first update for 2022. The Claims Team, comprising of the Legal and Anthropology Units, have had a busy start to the first quarter as we continue work on our active and proposed claims list. A detailed update on the claims work being undertaken can be found later in this article.
Staff movements and promotions
There have also been some staff movements and well-deserved promotions within the team, including:
Jasmin Phillips, who started her legal career here at NQLC over six years ago has had a well-deserved promotion to senior legal officer.
Halejah Wacando was recently promoted to executive assistant to the CEO, a dual role she will perform alongside her legal administration support role.
Phoebe Mawby-Smart, who also started her legal career here at NQLC after a successful internship, is now on an unrestricted legal practicing certificate now that her two-year supervision period has ended.
Congratulations Jasmin, Halejah and Phoebe!
As NQLC continues the long process of digitising its historic records, Amy Kermode has joined the Anthropology Unit part-time to focus on digitising the research and anthropology materials. We also welcomed back Cherona Walker from maternity leave, now on secondment to the CEO focusing on digitising NQLC's legal materials.
I have returned to the role of deputy principal legal officer (DPLO) after acting in the principal legal officer role from August 2022. Nigel Hales of Miller Harris Lawyers is acting as PLO until a new PLO is recruited. Nigel, a partner at Miller Harris Lawyers, is a welcome addition to our team noting his wealth of experience in native title law and we are grateful that he has been able to take on the PLO role on an interim basis. Nigel is spending at least part of the day at the NQLC Cairns office on Monday, Tuesday, Thursday and Friday. If you wish to contact Nigel for any reason, please contact our office on 07 4042 7000.  Louise Keepa, who was acting as DPLO, has returned to her substantive role of senior legal officer. I wish to thank Louise for her work in the DPLO role.
Native title claims
NQLC's Claims Team matters are in one of the following six stages:
"research"
"preparing for authorising claim / authorised claim / early claim"
"connection negotiation"
"connection disputed / contested hearing"
"extinguishment analysis & content of native title rights negotiation"
"native title determination"
Research
The Claims Team, together with NQLC's independent researchers (Louise Allwood and Pascale Taplin) and independent consultant anthropologists commissioned by NQLC are working on the following research projects:
Mulgrave River Russell River research project (MRRR)
NQLC has commissioned the consultant anthropologist, Kim McCaul, to research and write a report about the identity of native title holders and a potential native title claim or claims in the areas that are not covered by current native title claims or determinations in the Mulgrave River and Russell River region. Kim undertook fieldwork with Traditional Owners in the second half of 2021 and is due to return for more fieldwork during the week of 7 April 2022. Kim's stage one report is due to be completed in August 2022, following which there will be a range of community consultations to present the findings in Kim's report.
Port Douglas
Dr Anna Kenny, consultant anthropologist, has been commissioned by the NQLC to research and write a report about the identity of native title holders in the Port Douglas region, north of the Mowbray River. Anna has undertaken some fieldwork with Traditional Owners. We propose that Anna will resume fieldwork in this area later in 2022. NQLC will notify people when this research recommences.
Northwest region
This research project has been commissioned to Dr Natalie Kwok by NQLC. The research area covers a large swathe of country in the northwestern reaches of NQLC's region, where there are no current native title claims or determinations, apart from a non-claimant application by the Strathmore pastoral lease holder (Scott Harris). Natalie has started fieldwork and is in North Queensland at present for this purpose. Amongst the destinations proposed to be visited by Natalie to talk with people are Cairns, Kowanyama, Laura, Cooktown, Mareeba, Chillagoe and Normanton.
Giya & Ngaro Peoples proposed claim
NQLC independent researcher, Pascale Taplin, has been commissioned to research and consider what additional materials are needed to progress a native title claim for the Giya and Ngaro Peoples in the land and waters of the Whitsunday Islands and adjacent mainland in the Proserpine region. Pascale has recently undertaken fieldwork with Traditional Owners and is planning additional fieldwork at the end of April. After her research is completed, Pascale will provide NQLC with a report. This will be followed by community consultations about progressing a native title claim.
Hells Gate Dam research project
NQLC has commissioned consultant anthropologist, Kevin Mayo, and NQLC independent researcher, Louise Allwood, to research and write reports for each of the Gudjala People (Kevin) and Gugu Badhun People (Louise) as to their asserted native title interests within the footprint of the Hells Gate Dam project area.
If you are a Traditional Owner who asserts native title rights within the footprint of any of the above research projects, and you have not been contacted about the research before now, or wish to speak with us again, we welcome you contacting us, including for the purpose of us arranging for you to be interviewed by the independent consultant or NQLC researcher allocated to the particular research project in which you are interested. You can call us on 1800 814 779 (freecall) or email us at reception@nqlc.com.au.
Preparing for authorising claim / authorised claim / early claim
NQLC has two matters in the early stages of a native title claim. These are:
Eastern Kuku Yalanji People have authorised an Applicant to make their second native title claim, being country that is not already determined in their Eastern Kuku Yalanji determination of 2007 or within the Cape York Land Council NTRB area and the Cape York United No. 1 Claim; and
For the proposed Palm Island Manbara native title claim, Daniel Leo, consultant anthropologist, has provided his research report to the NQLC. NQLC proposes to convene an authorisation meeting over two days in Townsville for Traditional Owners to consider the research report, and to decide whether to authorise an Applicant to make a native title claim on their behalf and to deal with matters arising under the Native Title Act 1993 in relation to the claim. We will be sending a copy of the notice to all the people on the NQLC Traditional Owner database with native title interests in Palm Island and will also arrange for the notice to be publicly advertised. Please keep an eye out for the notices in advance of the meeting!
Connection negotiation
We have a number of native title claims at the stage of the State considering whether sufficient and credible evidence has been provided to support recognition of native title. The shorthand for this is "connection". The term "connection" refers to a legal test in the Native Title Act which all native title claims must satisfy. Native Title recognition is given to native title groups who can show a connection to their lands and waters through the continuing acknowledgement and observance of traditional laws and customs of the Aboriginal peoples who were on the claimed lands and waters before British invasion. (I note that the Courts have said that there can be some change and adaptation over time of the traditional laws and customs now acknowledged and observed by the group or groups claiming native title recognition.)
The Native Title Act encourages the parties to native title proceedings to seek to negotiate an agreement on connection without this having to be determined at a full trial in the Federal Court and this is the stage currently occupied by the following claims:
Djungan People #5
Muluridji People #3
Gugu Badhun People #3)
Cairns Regional Claim Group
Gurambilbarra Wulgurukaba Mada (GW sea claim)
Connection disputed / contested hearing matters
NQLC is representing several Gudjala People Indigenous Respondents to contest the northern part of the Jangga People #2 claim area from the Cape River to the boundary of the Gudjala #1 & 2 determinations. Negotiations about the boundary issue has not resulted in an agreement and the matter has now been ordered to mediation before a Registrar of the Federal Court.  The Jangga People #2 Applicant is represented by Dillon Bowers Lawyers.
Wakaman People #3, #4 & #5 were due for a hearing of the expert evidence before Justice Collier starting on 1 April 2022. This is a continuation of the trial on connection that the Federal Court decided in early 2019 needed to happen because of several pastoral respondents and the State disputing connection. The lay evidence hearing was held over four weeks in November 2020, on the Wakaman People's traditional lands and waters around Chillagoe and the Tate River and then in Mareeba and Cairns. Unfortunately, due to the recent floods in New South Wales the expert evidence hearing has been postponed. Federal Court mediation with the State is continuing and we are hopeful that the claim will shortly move into the "extinguishment analysis & content of native title rights" stage.
Extinguishment analysis & content of native title rights negotiation
If the State accepts "connection", and respondent parties also do not dispute this, the matter moves out of the "connection negotiation" stage and into the "extinguishment analysis & content of the native title rights negotiation" stage. We have one matter in this stage:
Jirrbal People #4 is moving apace and NQLC are in the process of negotiating various matters with the State, including where exclusive and non-exclusive native title can be recognised (for some parcels of land this will require evidence that Jirrbal People occupied certain areas), and a list of native title rights and interests.  Once all respondent parties agree with the position of the Applicant and the State, we are hopeful that the claim can progress to the native title determination stage.  After mediation last year, there is also an agreed course of action to resolve the assertions of two Indigenous Respondent Parties.
Native title determination
The most exciting and satisfying stage for your hard-working Claims Team members!
Currently, we are planning for the Gurambilbarra Wulgurukaba People native title claim to be determined. An authorisation meeting has been provisionally scheduled for June 2022 in Townsville. We say provisionally, as the Federal Court is considering the arguments of an Indigenous respondent who opposes the Gurambilbarra Wulgurukaba People's claim. If the Federal Court decides that the Indigenous respondent's claim should be dismissed, the authorisation meeting will proceed in June 2022, and the consent determination will take place after July 2022.
That concludes the Claims Team update for the first quarter of 2022. We look forward to updating you further in our next update, due out on the 1st of July. Until then, if you have any questions regarding your claim or would like to get in touch, please call us on 1800 814 779 (freecall) or email us at reception@nqlc.com.au.
Regards,
Susan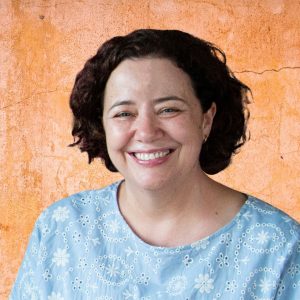 Susan Walsh
Deputy Principal Legal Officer, North Queensland Land Council